Description
Best Camera Backpack. Carry Camera Gear, Lenses, Laptops, And More
Don't settle for less, keep your photo gear secure with this best camera backpack for hiking. Having a dedicated camera backpack that's designed for cameras and lenses is so much better than using a regular bag for loads of reasons. This camera bag backpack has customizable interiors that you can mold to fit around the particulars of your kit. Then there's also extra features like rainproof material, thief-proof zips, and this  camera and lens backpack even have an optional holder for a tripod. You can call it a nikon camera bag, canon camera bag or a sony camera bag. Why? Because this best camera bag is suitable for the camera of nearly all the big brands, and you can also add other things as well. With this dslr camera bag you can carry all your favorite gear, whether you shoot landscapes, wildlife or urban photography.

Key Features:

USA seller. USA warranty. This backpack features a padded carrying handle and 2 Rubber feet.

It has a webbed side pocket and a Velcro strap above for carrying a small tripod. It also features a padded, zippered side pocket for a water bottle or other accessories.

It has fully padded shoulder straps for extreme comfort and 7 inside dividers to custom fit your camera equipment.

This backpack is ideal for the cameras of all the brands. It also has a Velcro inside pocket for filters or other accessories.
Specifications:
Material: Waterproof polyester
Weight: 50grams
Dimension: 12.5 x10.5 x 5.5 inch
Gallery: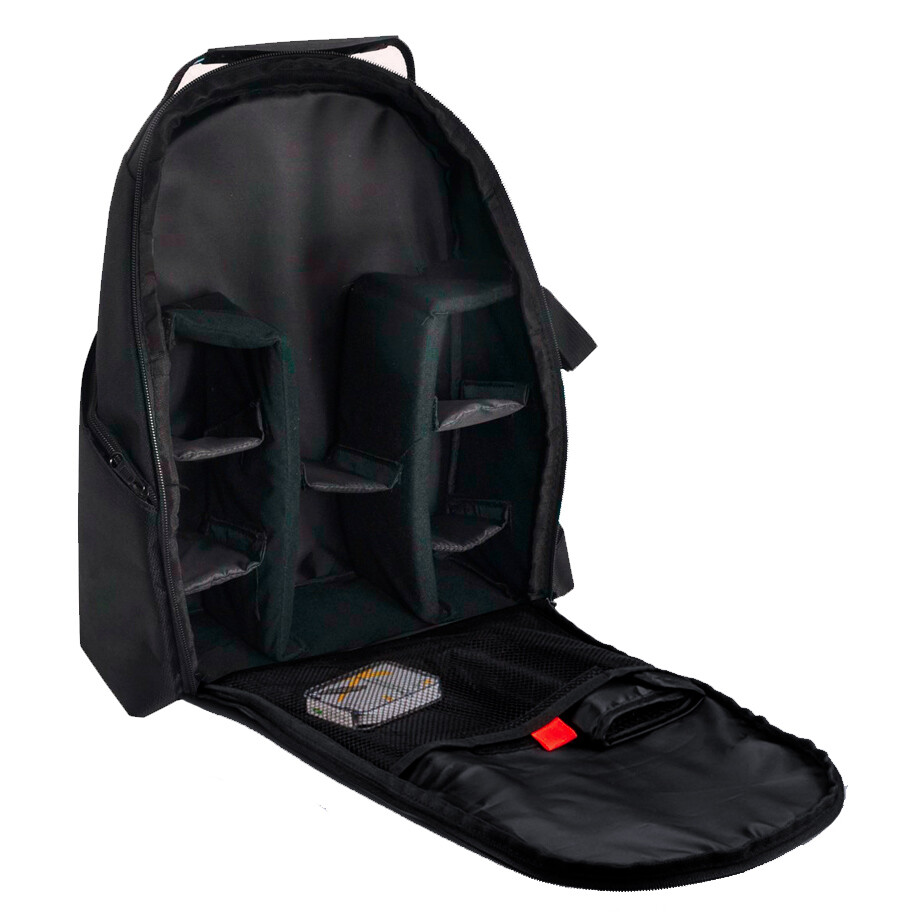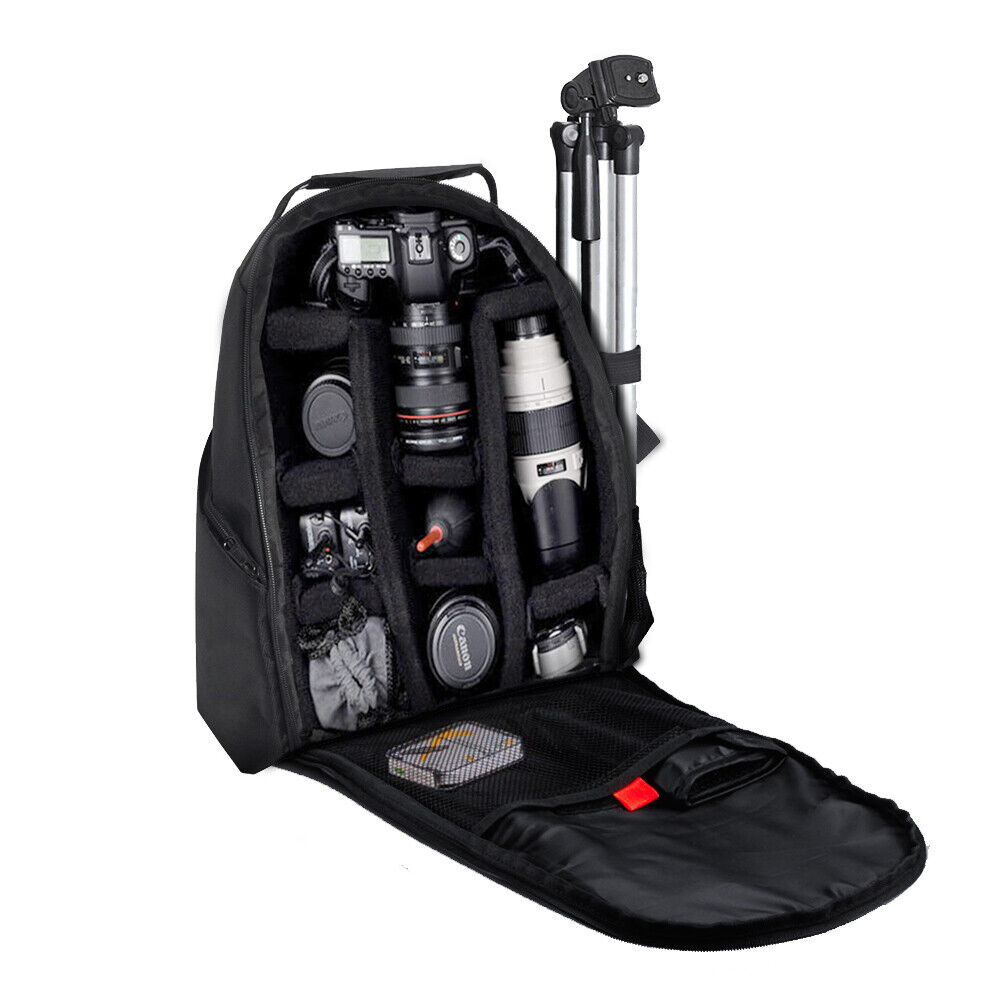 Customer Satisfaction
Return Policy Applicable
Free Shipping, no hidden prices or fees
Secure Payments via Paypal or Credit/Debit Card
Tracking provided for all your orders
Quality Inspection on all products
Found a Better Price? We'll Price Match!
Call (914)-512-8221

 FREE SHIPPING + NO SALES TAX (EXCLUDES NY)
Not Quite Ready to Get Your Product Delivered?
Are you looking to take advantage of a current sale but are not ready to receive your item? Not a problem! All orders from us receive special attention and we can hold items for as long as you need! Call us for more details.