Description
Smoke Detector And Carbon Monoxide Alarm. Now You Can Have Both Of Them In One Device
Have you taken any measures to protect yourself in case of fire or carbon monoxide poisoning? In fact, most people don't take adequate precautions. This jeopardizes their health, safety and…bank account. An unexpected fire could be controlled if you just had a carbon monoxide detector. On the other hand, you could save yourself from serious carbon monoxide poisoning with a carbon monoxide detector. Why install two units when you can install only one? Our amazing photoelectric smoke and carbon monoxide detector will save you thousands of dollars in advance and maybe even your life! Save money by buying a combo 2 in 1 co2 detector while keeping yourself safe.


Key Features:

Combination smoke and

co detector

; Equipped with both photoelectric smoke sensor and electrochemical CO sensor that work independently of each other; detects both fast and slow-burning fires, and instantly notifies you when dangerous smoke or CO concentration is detected while minimizing false alarms; provides the ultimate protection from 2 deadly threats, all contained in 1 unit.

LCD display and low battery warning. This

best carbon monoxide detector

clearly indicates real-time carbon monoxide (CO) concentration in the surrounding air, as well as Low battery reminder, when the power is close to run out,the red light flashes every 10s and the LCD displays "LB",you won't miss the chance to change the new battery.

Test/silence button; Tests the unit for proper operation and to easily silence the alarm when false alarms occur, resets the smoke and carbon monoxide alarm, Alarm Volume: Loud > 80dB at 1 meters. Loud 80-decibel alarm is designed to be heard easily.

Easy installation without hardwired. This

smoke carbon monoxide detector

requires no rewiring; easy to mount on any wall or ceiling with the included 3*AA Batteries, screws and anchor plugs.100% Guaranteed Quality. All RINKMO carbon monoxide detectors and smoke alarms are rigorously tested to meet UL 217 and UL 2034 safety standards; comes with 1 year free warranty and a lifetime customer support.

 Accurate and loud alarm.

When carbon monoxide and smoke rise reach the alarm level. The 80 decibel siren issues a clear, loud warning when it was discovered, and even deep sleepers will be awakened.

4.5v the battery operated. Combination smoke&CO alarm is powered by 3 AA 1.5V batteries for long time working. it can be installed anywhere without the power outlet.We send 3 × 1.5V AA battery. You can install and use it directly.
Easy Installation:

Choose a right surface and fix the base of the detector with screws

Insert 3 AA batteries into the battery box following the indication of positive and negative poles.

Place smoke & CO alarm host on the base and screw it tight to the right.

Installation completes.
Specifications:
Power Supply: 4.5V AA battery(include)
Smoke Sensor Type: Photoelectric
CO Sensor Type: Electrochemical
Safety Standards: UL 217 & UL 2034
Alarm Noise Level: 80 dB at 9.84 ft (3 m)
Package Contents:
1 × Alarm Unit,
3 × 1.5V AA battery
2 × Screws,
2 × Anchor Plugs,
1 × User Manual
Gallery: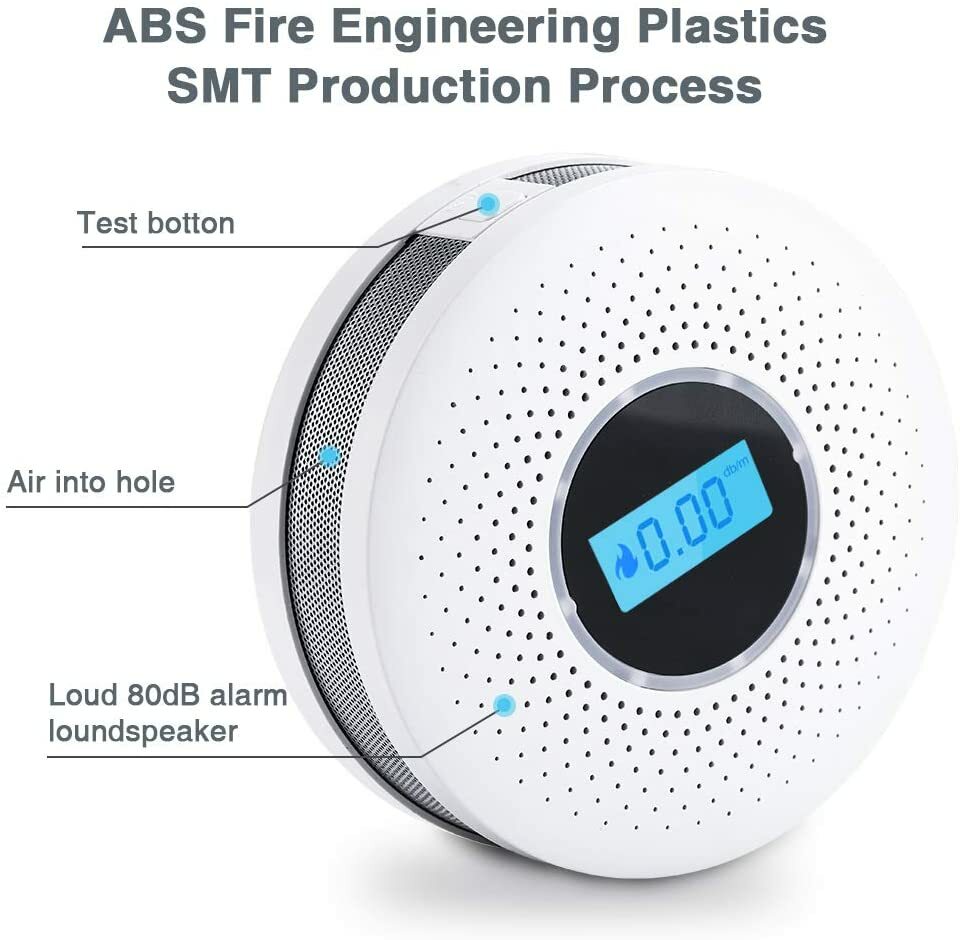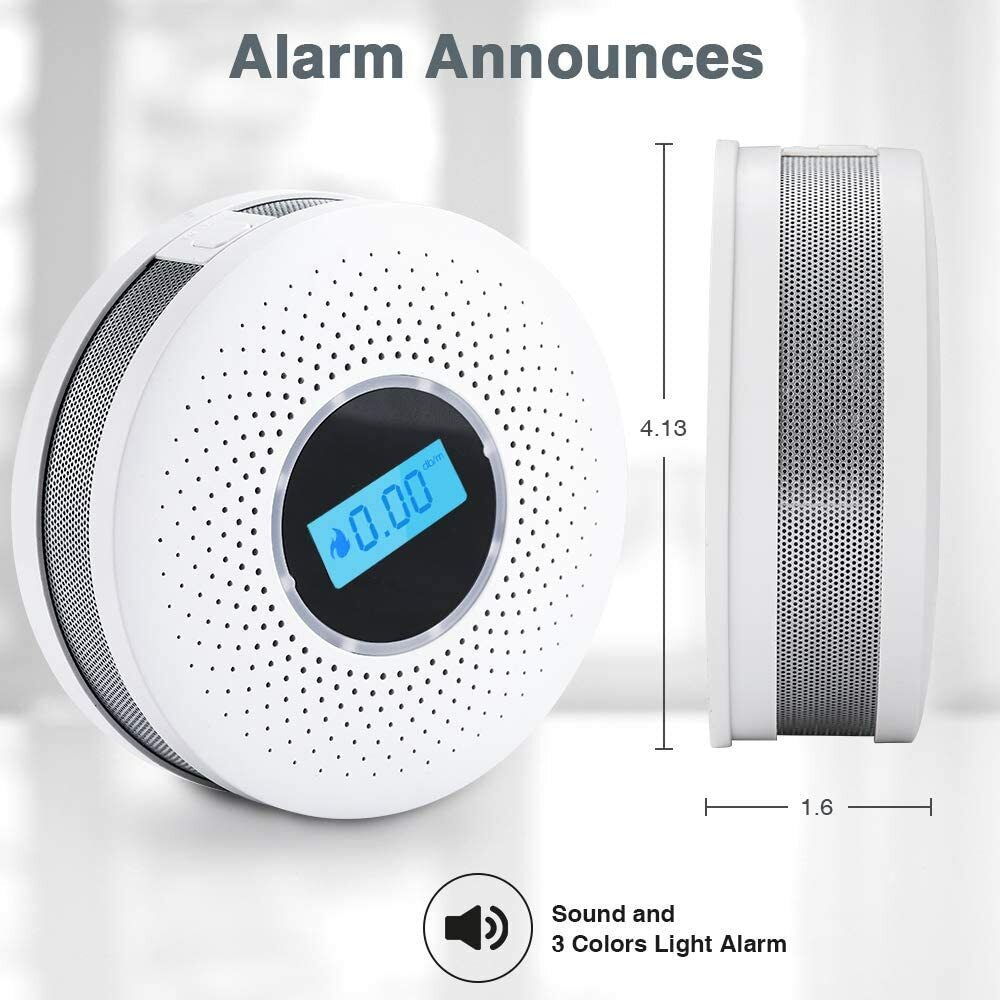 Customer Satisfaction
Return Policy Applicable
Free Shipping, no hidden prices or fees
Secure Payments via Paypal or Credit/Debit Card
Tracking provided for all your orders
Quality Inspection on all products
Found a Better Price? We'll Price Match!
Call (914)-512-8221

 FREE SHIPPING + NO SALES TAX (EXCLUDES NY)
Not Quite Ready to Get Your Product Delivered?
Are you looking to take advantage of a current sale but are not ready to receive your item? Not a problem! All orders from us receive special attention and we can hold items for as long as you need! Call us for more details.