Description
This Heated Outdoor Cat House Is Suitable For All Type Of Cats
As the year grows cold and the temperature starts to drop, you may begin to worry about the felines that you see in your neighborhood. Outside cats may need help finding shelter during the cold winter months. Here at UrbanSupply, we've listened to your concerns and have presented the ultimate solution for your worries with this outdoor heated cat bed. No matter how resourceful a cat may be, they'll thank you for this best heated cat house and you'll feel better having made a positive difference in their life. This cozy heated outdoor cat shelter is the perfect home for outdoor cats, community cats, and feral cats. Keep all cats of any shape and size warm and comfortable in this easy-to-assemble, winter-proof, insulated cat shelter

Key Features:

This

heated cat house

keeps cats warm and sheltered when the weather takes a turn for the worse

Quality material is designed for use anywhere it is needed

This

heated cat house for sale

features 1 window at the front and one back to ensure breathability

Heated pad in this

heated bed for cats

includes a berber fleece cloth cover for additional warmth and comfort
Specification:
Type: Cave Bed
Material: 600D Oxford Cloth
Wool Window Size: 9.8"L×8.3"H
Features: Electric Heating 
Gallery: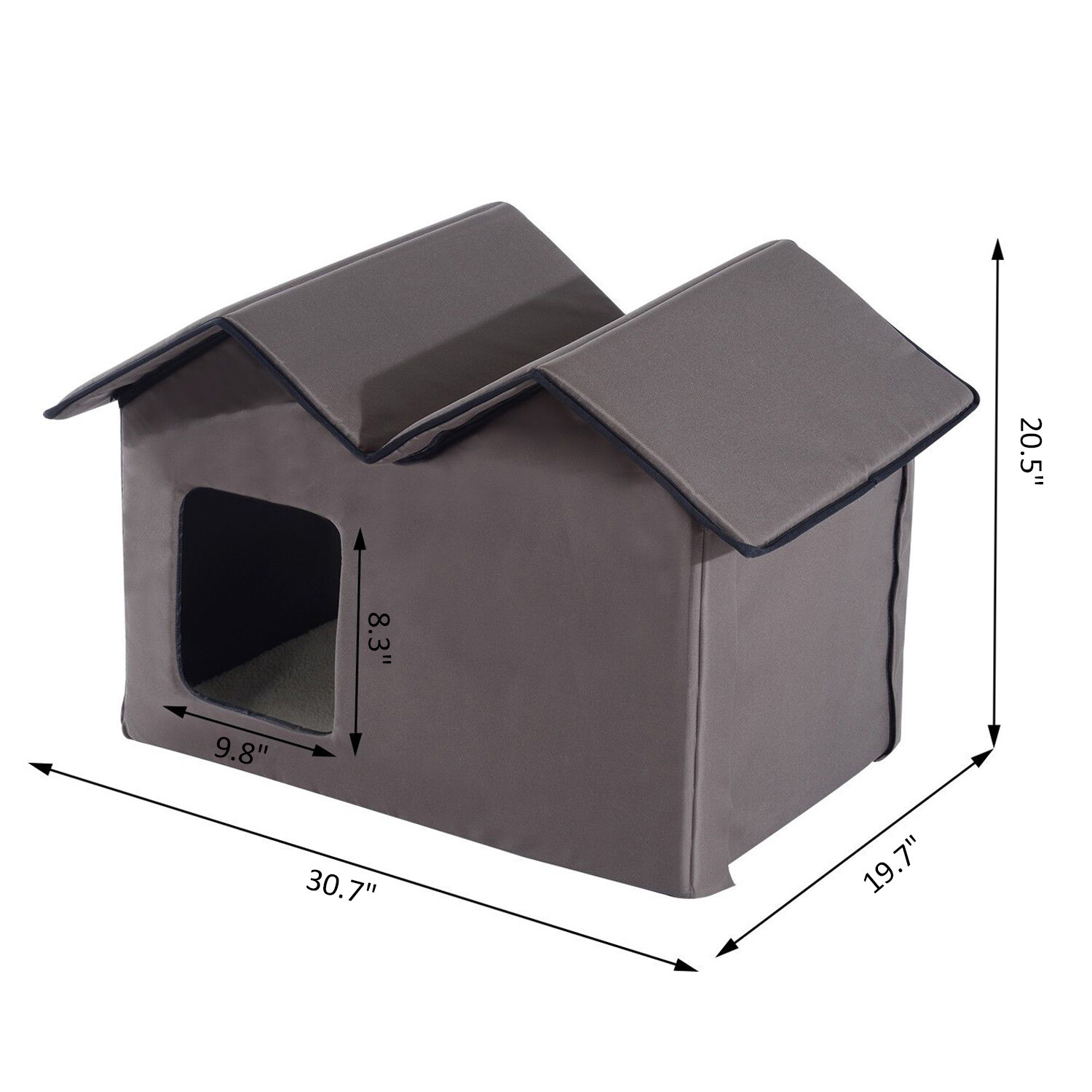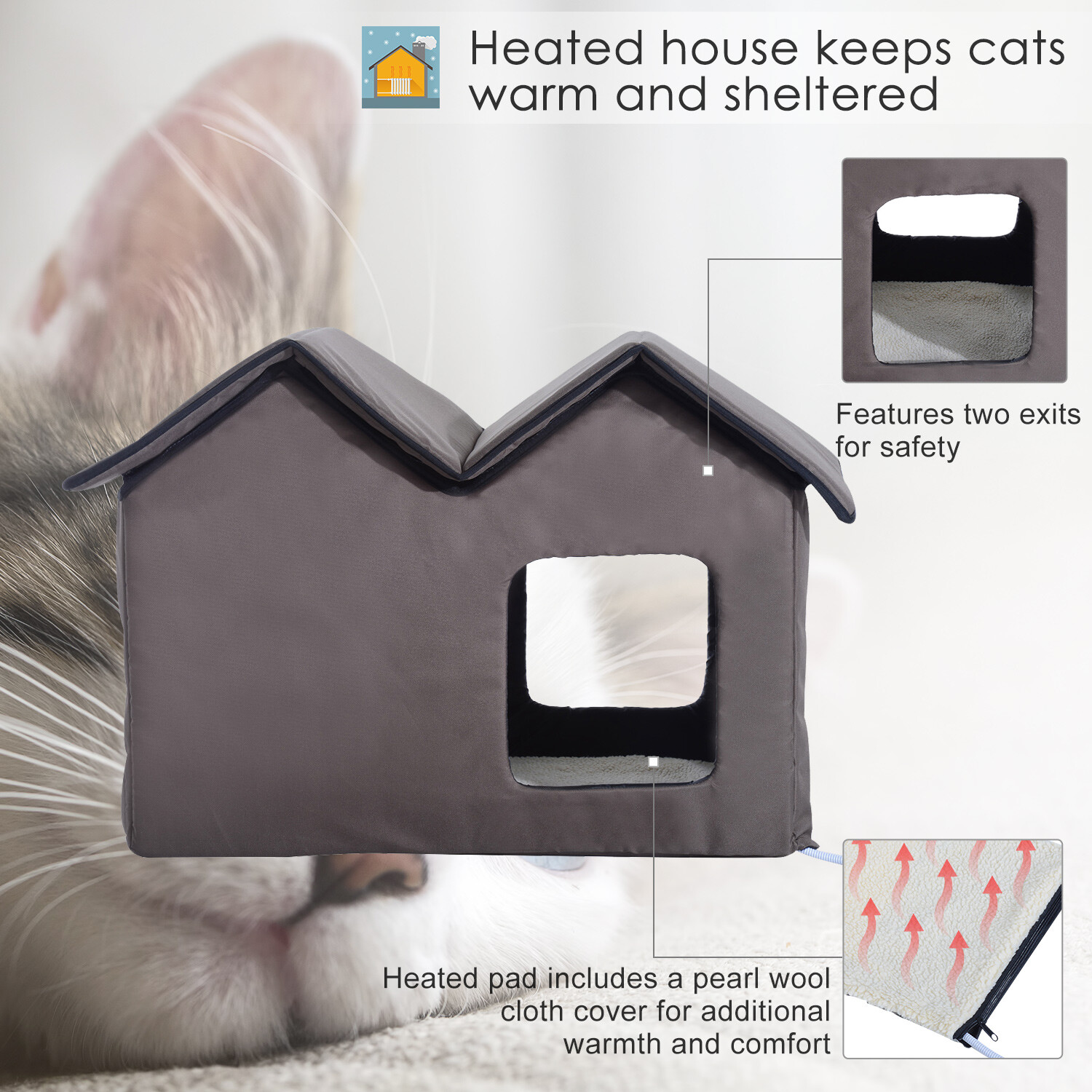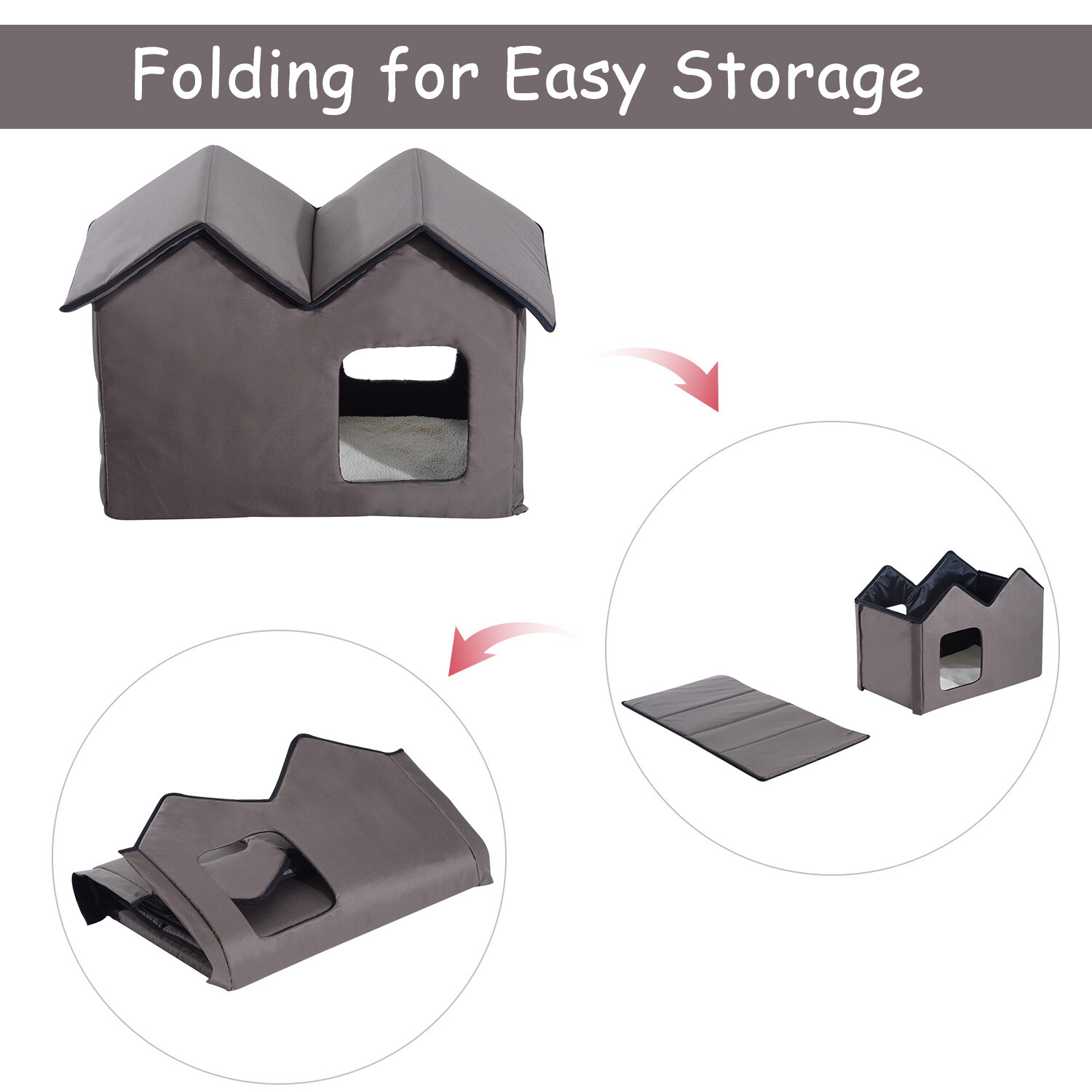 Customer Satisfaction
Return Policy Applicable
Free Shipping, no hidden prices or fees
Secure Payments via PayPal or Credit/Debit Card
Tracking provided for all your orders
Quality Inspection on all products
Found a Better Price? We'll Price Match!
Call (914)-512-8221

 FREE SHIPPING + NO SALES TAX (EXCLUDES NY)
Not Quite Ready to Get Your Product Delivered?
Are you looking to take advantage of a current sale but are not ready to receive your item? Not a problem! All orders from us receive special attention and we can hold items for as long as you need! Call us for more details.