Description
This Best Food Chopper Does All The Kitchen Work For You But Doesn't Occupy A Lot Of Space In Your Kitchen
Basically there are two types of the vegetable dicer. One is manual and the other is electric. Both are good enough. Actually we were used to chopping fruits and vegetables by hand for years. But to use a vegetable chopper is quick and hygienic also. Anyone can chop or slice fruits and vegetables with this best vegetable chopper. When we are cutting onions in the kitchen, it makes our eyes watery. With this manual onion chopper/garlic chopper, it will not be a problem any more .The quick pull mini food processor can chop the vegetable with several pulls. We also can use it for nut/herb/ pesto/carrot/ hummus/salsa/guacamole, meat for meatloaf/ice, and more.  Add more convenience to your cooking with this mini food chopper. 
Key Features:

Designed for a perfect chopping / blending job: This

best mini food processor

takes the hard work out of chopping & blending vegetables, fruits, nuts and herbs. Features sharp stainless steel blades for fast and even chopping/mincing, comfort soft grip lid, anti-skid base, easy pull cord, and a large handle

Easy cleaning; Blades and bowls are top-rack dishwashers safe. Components come apart for easy cleaning. compact & safe to use; Great for small kitchens, RVs, travel, and camping. Made from BPA free, food-safe plastic. Blades are all concealed during use for the utmost safety.

Powerful & versatile

food chopper

; Powerful handheld herb, vegetable, food chopper/mixer/blender. Perfect for slicing and mixing vegetable/fruit salads, cutting various foods for baby, chopping nuts, herbs, veggies, pesto, hummus, salsa, guacamole, meat for meatloaf, ice, and more.

This

garlic cutter

can be used equally well as a vegetable chopper, salad chopper, onion chopper (no tears), garlic chopper, herb chopper or as a general-purpose manual food chopper. No electricity required.

More convenient, quieter & less messy; Electric food choppers are powerful however they can be prone to failure, take a long time to clean, and get so noisy they can wake the whole family up. It's time to get your chopping jobs done the smart & simple way with this manual chopper

onion dicer

!

This

onion cutter

is a perfect gift for all occasions; What else can make a better gift for your loved ones than this gift of health.

Perfect for moms, professional chefs, cooks, healthy-conscious individuals, food enthusiasts alike. Makes eating vegetable fun and attractive once again for all.
Specifications:
Material: ABS and Stainless Steel
Color: Clear, Size: 90 mm x 70 mm

Package content:
1 x Manual Food Chopper
Gallery: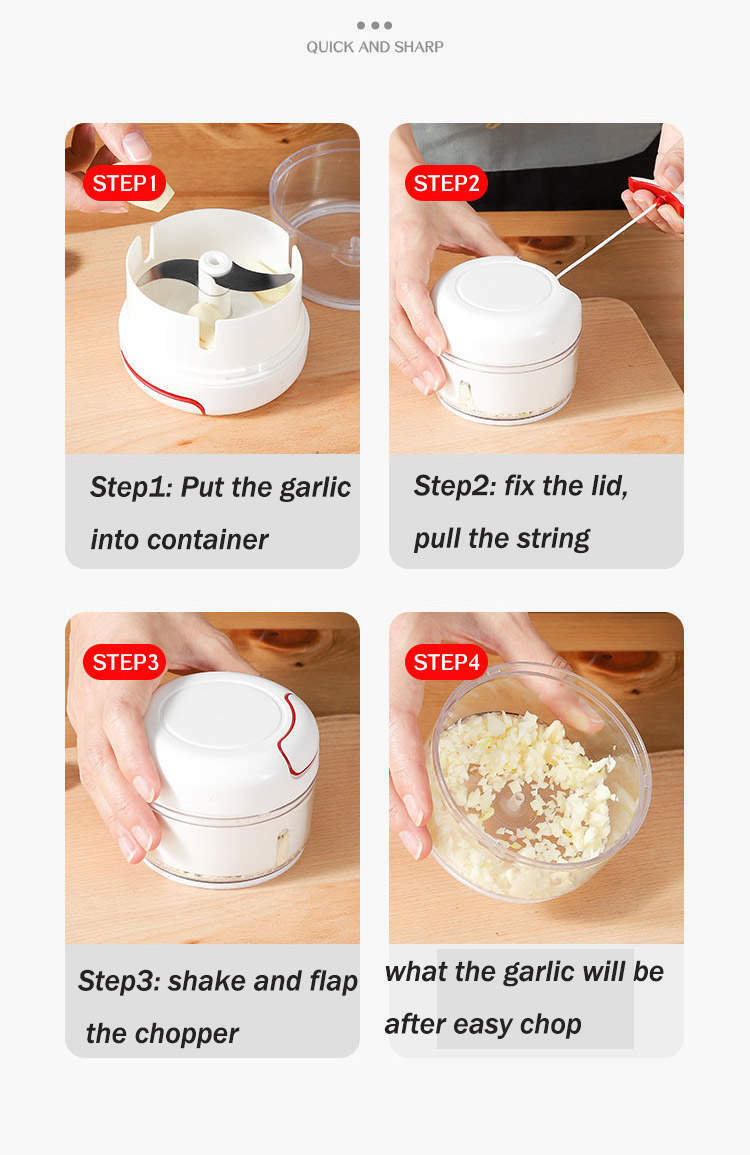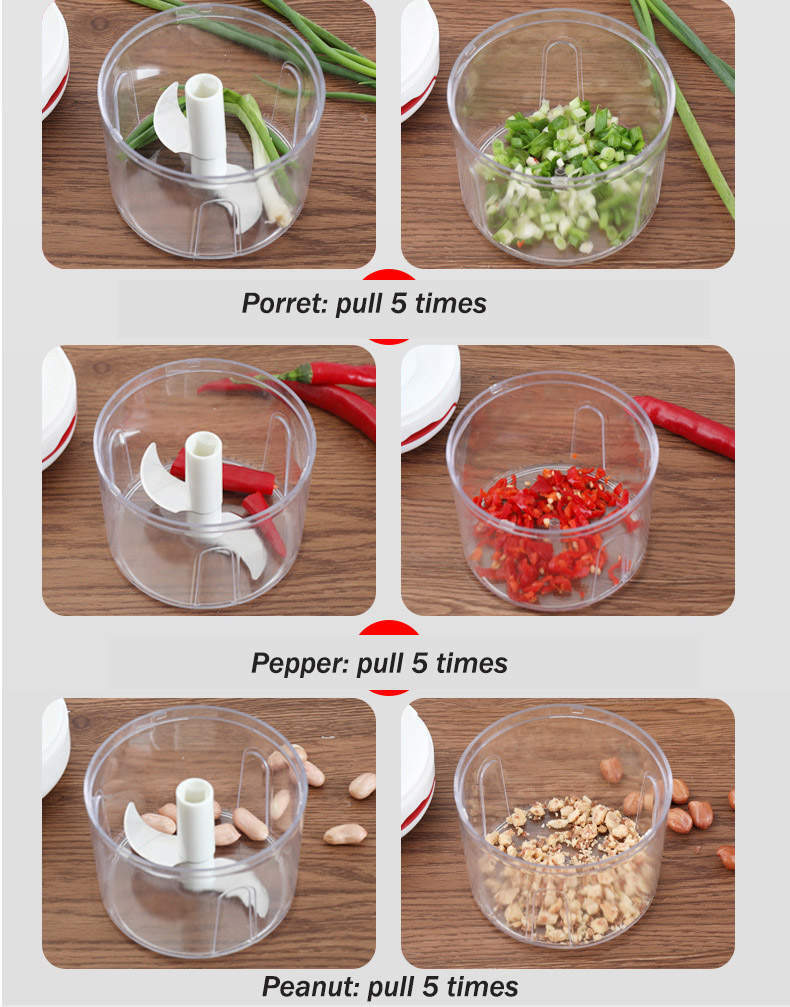 Customer Satisfaction
Return Policy Applicable
Free Shipping, no hidden prices or fees
Secure Payments via Paypal or Credit/Debit Card
Tracking provided for all your orders
Quality Inspection on all products
Found a Better Price? We'll Price Match!
Call (914)-512-8221

 FREE SHIPPING + NO SALES TAX (EXCLUDES NY)
Not Quite Ready to Get Your Product Delivered?
Are you looking to take advantage of a current sale but are not ready to receive your item? Not a problem! All orders from us receive special attention and we can hold items for as long as you need! Call us for more details.