---
Description
First Team Blast Outdoor Recreational Volleyball Net System
---
First Team introduces the Blast outdoor volleyball system.  First Team's Blast volleyball systems are designed to offer high quality performance, durability, versatility and safety all in one affordable package.
    
The 4" square steel powder coated uprights can be installed outdoors for either sand or grass volleyball courts.  The infinitely adjustable net height from 7' 11 5/8" (men's competition height) down to 3' (tennis net height) makes the Blast a great unit for all ages and all types of net games.  Our simple net tensioning device makes setting up the unit quick and easy providing competition level net tensioning.
    
Installation can be permanent by cementing posts in place, or post can be made removable when used with our FT16 sockets for sand. First Team offers the Blast volleyball system in an array of configurations.  Select from packages with or without padding, sleeves, etc.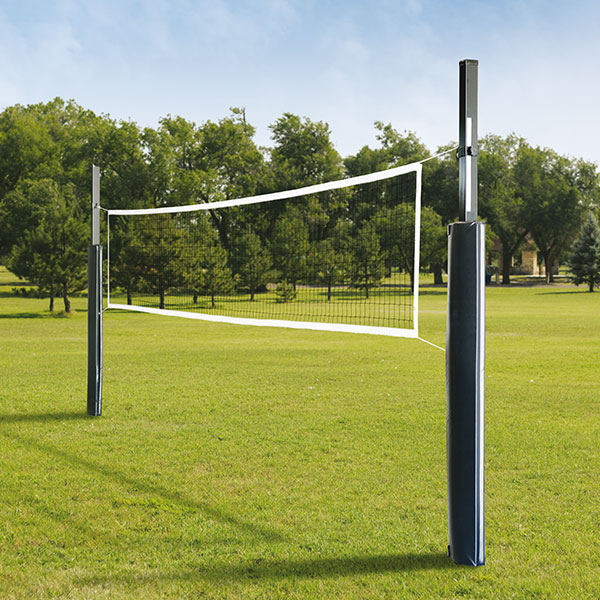 Features
4" square steel powdercoated uprights
Can be installed outdoors on sand or grass courts
Quick net adjustment
Simple net tensioning
Net height indicator
Free lettering upon request
Product Configuration Options
Blast Total
Complete system as described above
Approx. Shipping Weight 200 lbs
Blast Basic
Same system as Blast Total excluding padding and antennas
Lifetime Limited Warranty
Approx. Shipping Weight 175#
Sand Blast Complete
Same system as Blast Total plus includes FT16 sleeves for sand
Approx. Shipping Weight 330 lbs
Resources
Found a Better Price? We'll Price Match!
Build Your Package 📦
Find everything you need to make your house a home, all in one place at Urban Supply. Looking to purchase an appliance package bundle? Chat with an appliance expert. Call us for more details.