Description
This Evaporative Portable Air Cooler Is Suitable For Any Indoor Settings
The indoor portable evaporative cooler evenly distributes cool air through the honeycomb cooling media while the dust filter cleanses the air. This portable swamp cooler's non-compressor system cools naturally, efficiently and inexpensively without power-hungry components. This evaporative air cooler, humidifier, and fan is versatile, lightweight and economical. This best evaporative cooler can also be used as an air purifier because of its anion generator. The remote control allows you to easily change settings. And this air cooler easily rolls from room to room for use anywhere in your house or office.

Key Features:

This

best evaporative air cooler

can be used as an air cooler, humidifier, fan, air purifier. Performs best in hot/dry climates where humidity levels are <50%

Ideal for use in home, office, dormitory and so on. Utilizes a superb honeycomb cooling pad that ensures a high level of cooling

Removable, washable filter and anion generator for clean air. 7.5 hour timer, swing feature, 3 fan modes and speeds to customize your cooling. 2 ice-crystal boxes enhance cooling performance

User-friendly LED control panel. 19.5' far-range remote control, receive at 60 degree wide angle. 4 caster wheels make it easy to move from room to room
Specifications:
Color : White + Black,
Net weight : 13.5 lbs
Voltage : 110V, 60Hz,
Power : 75W,
Timer : 7.5 hour,
Water tank capacity : 6.5L
Fan mode : Normal/Natural/Sleeping,
Fan speed : Low/Middle/High
Overall dimension : 11'' (L) x 13.5'' (W) x 28'' (H),
Air flow: 336 CFM

Package content:
1 x air cooler,
2 x ice crystal box,
1x remote control
Gallery: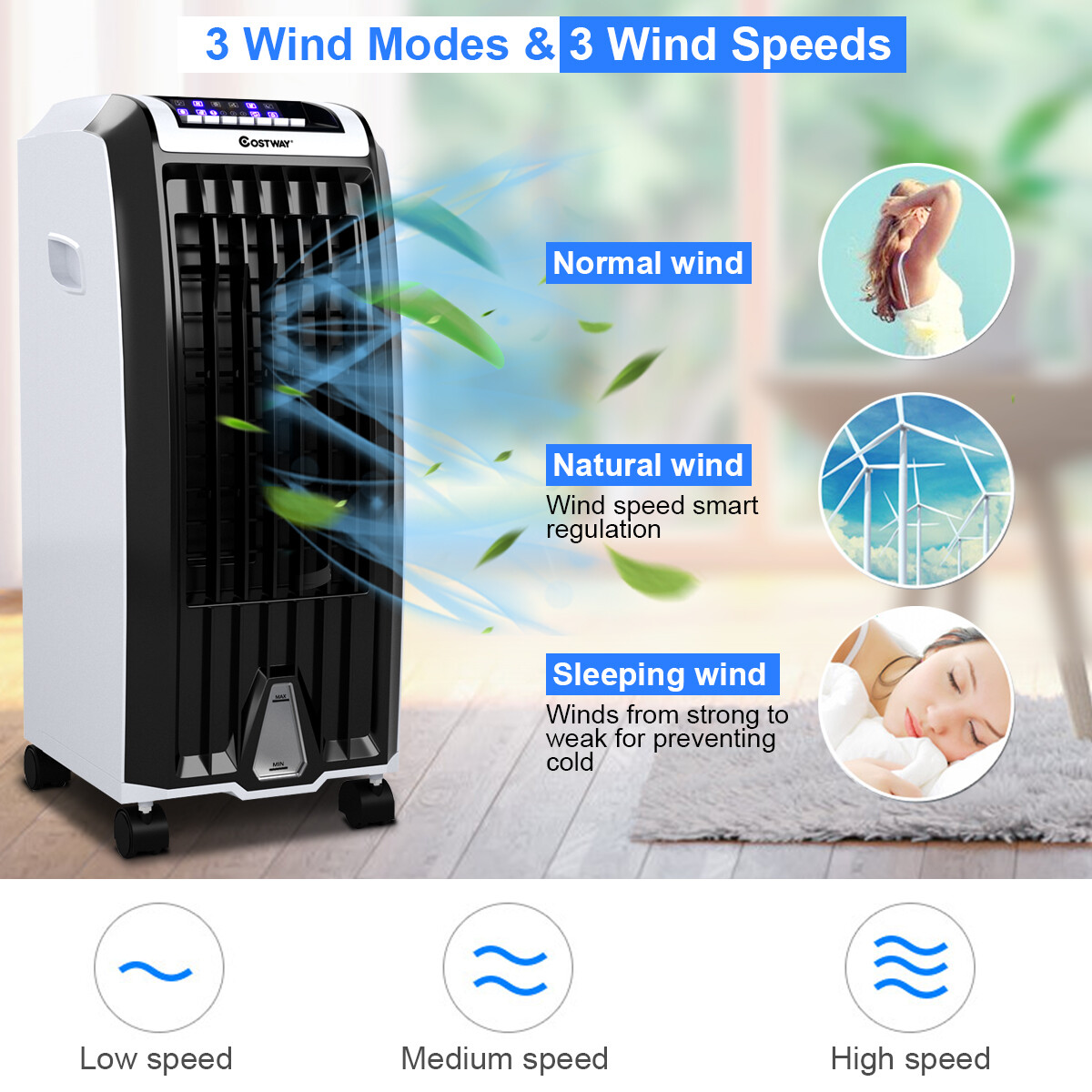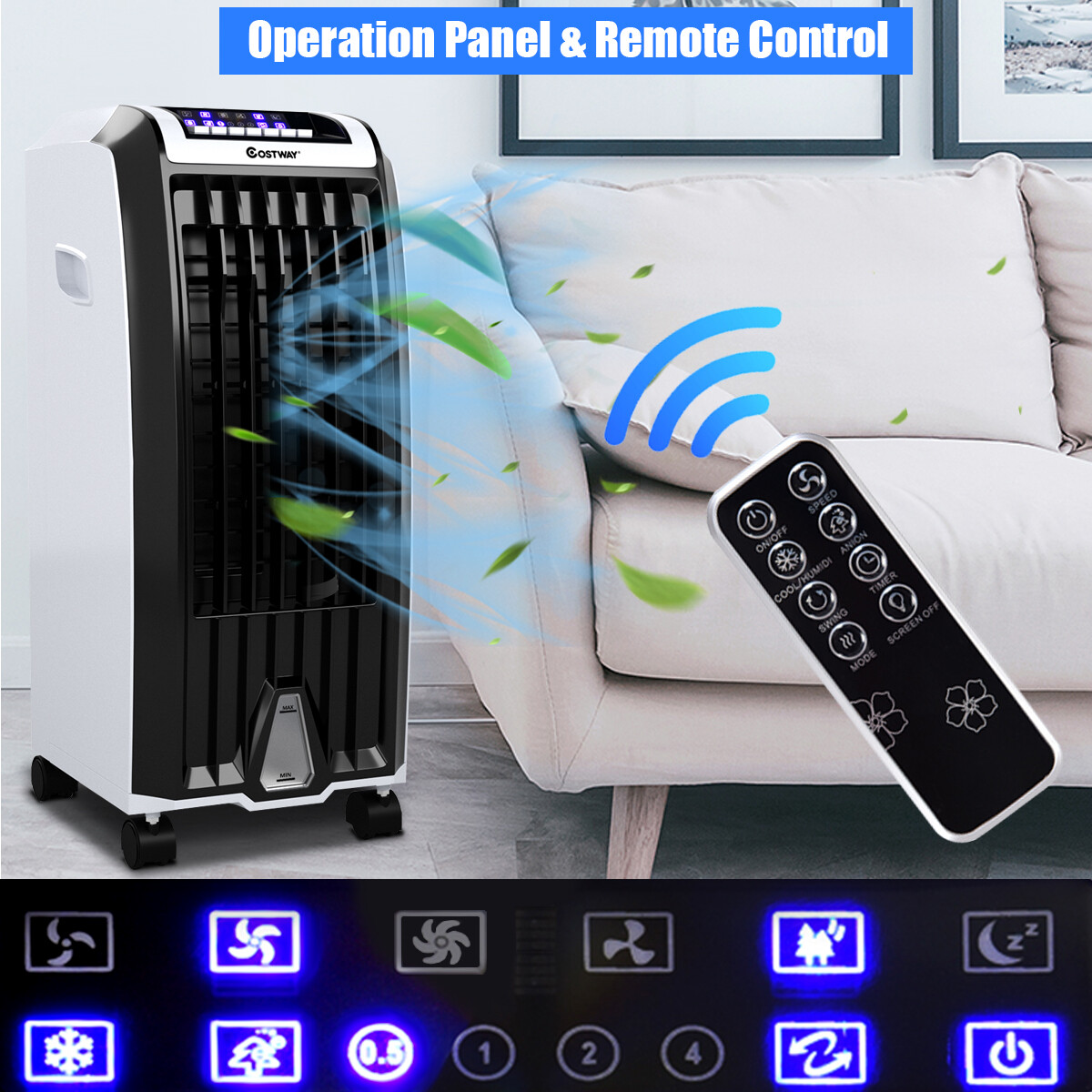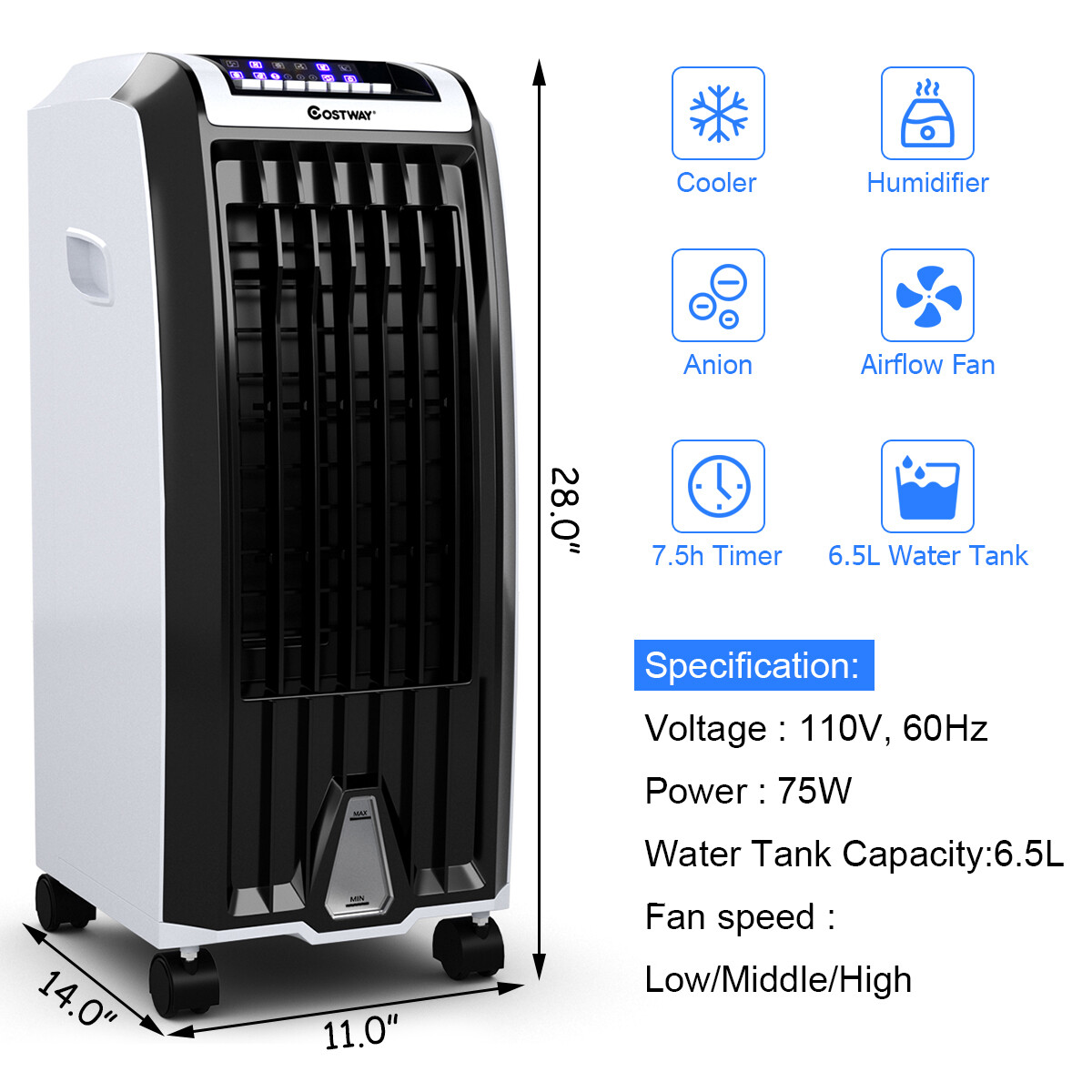 Customer Satisfaction
Return Policy Applicable
Free Shipping, no hidden prices or fees
Secure Payments via Paypal or Credit/Debit Card
Tracking provided for all your orders
Quality Inspection on all products
Found a Better Price? We'll Price Match!
Call (914)-512-8221

 FREE SHIPPING + NO SALES TAX (EXCLUDES NY)
Not Quite Ready to Get Your Product Delivered?
Are you looking to take advantage of a current sale but are not ready to receive your item? Not a problem! All orders from us receive special attention and we can hold items for as long as you need! Call us for more details.