Description
The Best Eye Massager To Relieve Tired, Strained And Dry Eyes
Are you tired of using multiple eye creams to relieve puffiness? Have you invested in masks and other eye care products but had no positive results? This is where this eye massager comes in. This high-tech electric eye massager is great for relieving headaches, temple pressure, dark circles, and fine lines around the eyes. This is equipped with a range of massage nodes, temperature settings, and heating or cooling options. Provides up to 4 modes of vibration to massage the area around your eyes. Battery powered for maximum portability so you can relax while on the go. Give yourself a soothing eye massage right at home with any of these top-rated eye massagers. Take a look!

Key Features:

24 pcs massager magnet head; This

eye massager for sale

has 24pcs magnet massager head, can help you relax your eye around the area, including temple massage. When you feel tired of your eyes, just massage it for a while, it will relax your eyes immediately.

Designed to work on acupuncture points massage vibration massage modes, and magnetic therapy to promote the blood circulation of the eye skin, enhance the elasticity, relieve eyes fatigue, dilute dark circles, remove eye patch, wrinkles and other eye problems.

Combines silicone and magnet material, safe and effective. The massager is carefully designed according to the high and low contours of the eye and the distribution of the different acu points. Suitable for anyone who may excessively use their eyes.

It automatically runs through multiple modes for approximately 5 minutes, or you can choose the massage mode that you think is more comfortable.

Attention:

Eye surgery or injured people please don't use it.

High myopia is recommended to use under the guidance of a doctor.

Children under 8 years old need guidance by adults, and use it no more than 20 minutes per time.

Do not wear contact lenses when using the modified product.
Specification:
Colour: White+Black,
Material: ABS,
Model: AST-019
Number of Massage Heads: 24,
Brand: OSITO,
Power source: Battery Powered, 2AAA batteries required

Package content:
1x Eye massager with Box,
1x User manual,
2x Extra Magnet massager head
Gallery: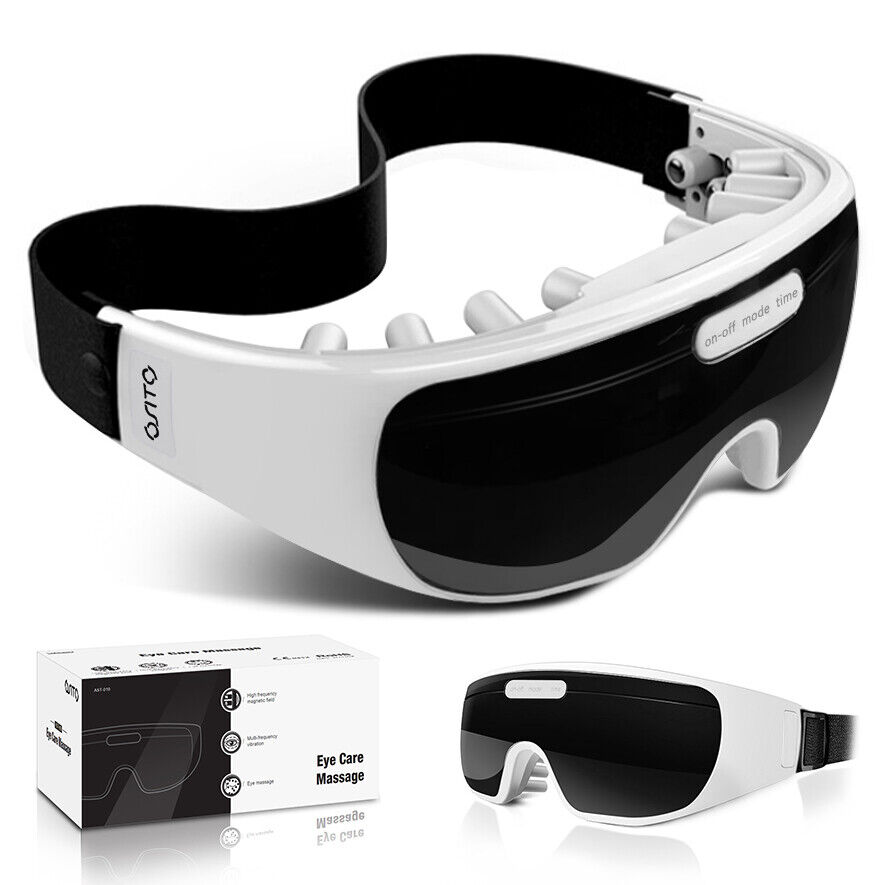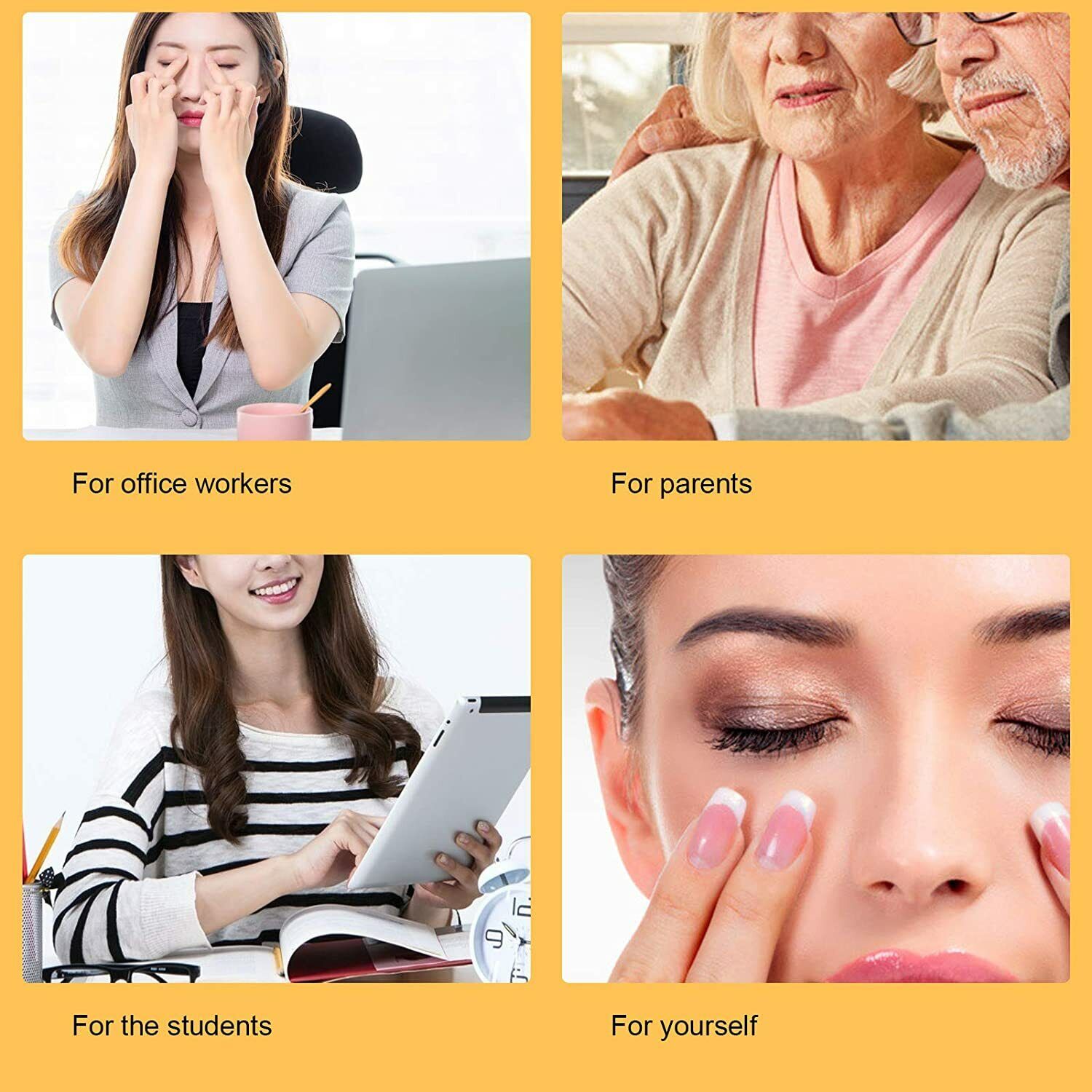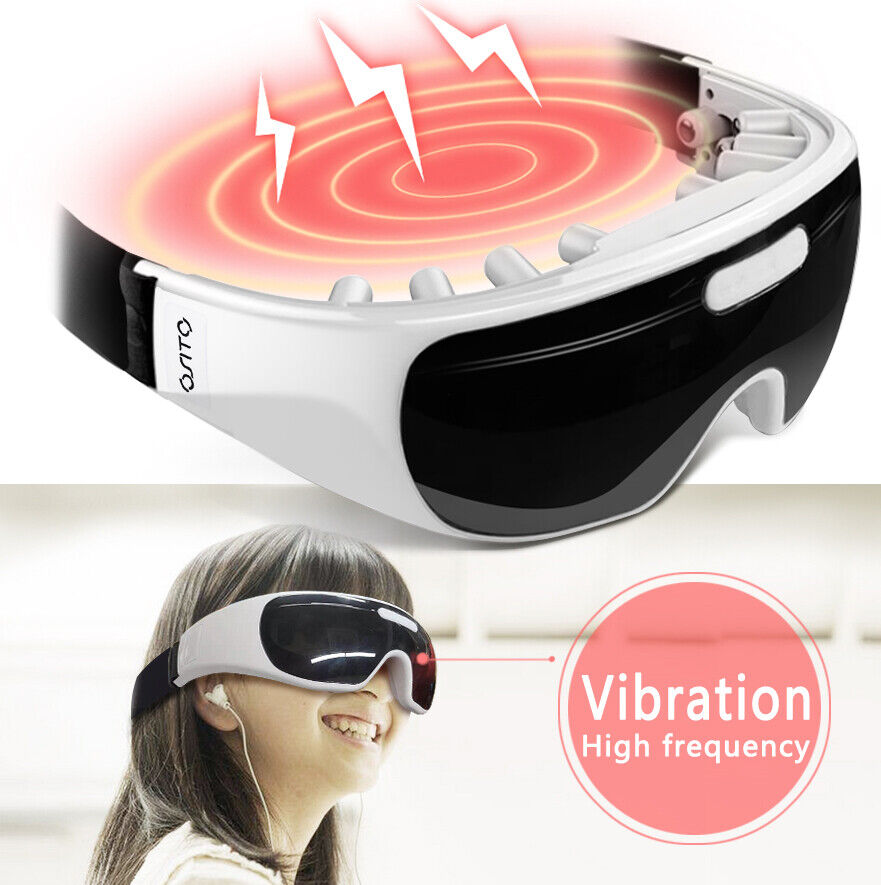 Customer Satisfaction
Return Policy Applicable
Free Shipping, no hidden prices or fees
Secure Payments via Paypal or Credit/Debit Card
Tracking provided for all your orders
Quality Inspection on all products
Found a Better Price? We'll Price Match!
Call (914)-512-8221

 FREE SHIPPING + NO SALES TAX (EXCLUDES NY)
Not Quite Ready to Get Your Product Delivered?
Are you looking to take advantage of a current sale but are not ready to receive your item? Not a problem! All orders from us receive special attention and we can hold items for as long as you need! Call us for more details.