Description
Overwhelmed By Choosing A Breastfeeding Pump? Here Is The One Our Users Love
Breastfeeding provides a great source of nutrition for your little one and an opportunity to bond and connect with the newest member of your family. But there are certain circumstances, like if you'll be away from your little one, are looking to share feedings with your partner or you're struggling with feeding or low supply when this breast milk pump can be hugely helpful. This best breast milk pump is completely safe as there is no BPA. The milk pump body (with an easy-express handle) and the reservoir both are made of PP. Express milk directly into the bottle to save it hygienically.
Key Features:
Baby milk-suction simulation. When pumping breast milk, the suction of these electric breast pumps is baby milk-suction simulate, which would offer you great comfort, releasing the pressure and pain. 2 Modes and 9 Suction Levels. There are 2 care modes of the breast pump: Massage and Breast-pump Mode. Adjustable 9 suction levels for mom's comfort.

This

suction breast pump

is more efficient and faster. Double pump bottles suction, saving half the time of the single ones, it will easily extract all breast milk in about 15 minutes. You could use the single mode though.

Not any worries of safety. While taking the safety of your baby into consideration, this CE and FDA approved breast pump is surely your first choice, because of whose parts are all made of food grade silicone, PPSU ( BPA FREE) and without harmful substances.

Lightweight and portable and super quiet. Detachable for easy cleaning, portable for nursing mums on the go. No annoying beep can be heard when during use, providing the quiet time for your baby sleep.

Unique petal design silicone nipple-shield, comfortable when use, protect breast; it will massage 120 seconds before sucking breast-milk; total 9 adjustable levels; the inner valve has an anti-backflow design.

Double breast pump. GLAND P-16 Double electric pump design allows for powerful pump pressure, which can use together, and produce more milk within a shorter time; Soft, textured massage cushion helps stimulate milk flow. Other bottles are able to work with the pump

Friendly to mom. It's mom's good helper. Saying goodbye to fatigue of nighttime feeding and the pains caused by milk suction; Total 9 adjustable levels massage suction and memory function, ultra-quiet, the massage function makes breast pump enjoyable and relaxing.

2 phase technology and portable; GLAND P-16 baby breastfeeding pump has 2 basic milk expression 3 adjustable combination modes, along with 9-level intensity. Compact, lightweight design of the pump body makes it easy to hold and position when working or travelling.

Smart lcd display and usb chargeable; GLAND P-16 breast pump owns a big LCD screen display, makes it more convenient for mom to read different suctions, modes as well as frequency. It comes with a traditional outlet, also can use USB cable power supply.
Specification:
Single Breast Pump Dimension:

Cup diameter: 8 cm/3.15"
Bottle size: 5.5 x 10 cm/2.16"* 3.93"(diameter x height)
Bottle capacity: 120ml (4.0oz),
Pipe Length: 87 cm /34.25"
Power adapter: US plug, Output: DC 6V 1A Power: 6W
Power supply: power adapter or 4 x AA 1.5V battery (battery not included)
Suction power: 120 - 450mbar, 9 levels(adjustable)
Size: 30 mm,
Color: White
Package content:
Collection Bottle,
Double Pumping Kit
Multiple Breast Shell/Nipple Shield Sizes
Gallery: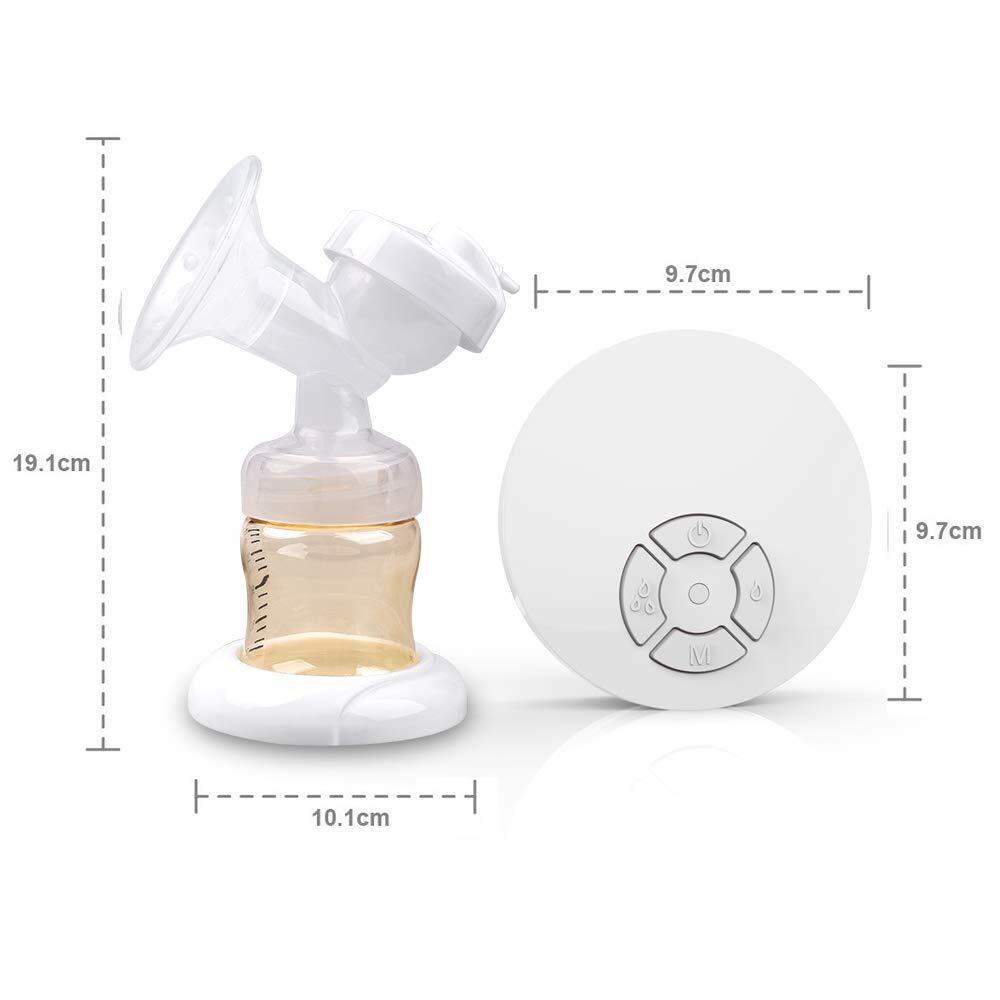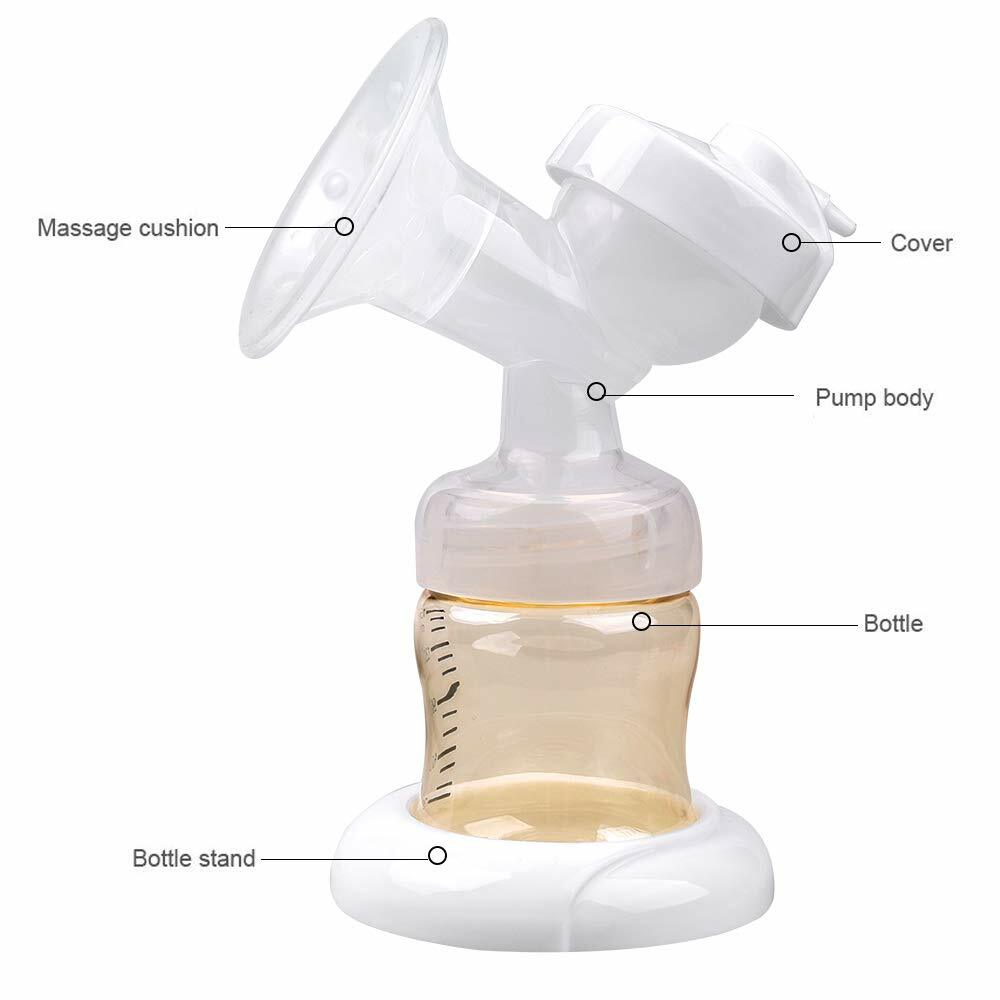 Customer Satisfaction
Return Policy Applicable
Free Shipping, no hidden prices or fees
Secure Payments via Paypal or Credit/Debit Card
Tracking provided for all your orders
Quality Inspection on all products
Found a Better Price? We'll Price Match!
Call (914)-512-8221

 FREE SHIPPING + NO SALES TAX (EXCLUDES NY)
Not Quite Ready to Get Your Product Delivered?
Are you looking to take advantage of a current sale but are not ready to receive your item? Not a problem! All orders from us receive special attention and we can hold items for as long as you need! Call us for more details.