Description
This Easy To Operate Refractor Astronomical Telescope Will Help You Achieve Every Desire Of Yours Relating To Celestial Bodies
Celestial bodies have always fascinated the human eyes. Our ever-growing will to explore them has made our solar system seem very close to us. And one of the easiest and most sought methods of discovering our solar system and universe is through the use of this refractor telescope. This best refractor telescope is easy to operate, offers a convenient design that makes them more manageable and requires less maintenance when compared to reflector and compound telescopes. This best astronomical telescope can be a good observation of celestial bodies, best for viewing lunar and planetary. This best telescope for beginners is a perfect present for birthdays and other occasions.

Key Features:

This

telescope for kids

is equipped with quality optics, 400m focal length, 70mm aperture, provide more lights and clearer images, even beginners can get clear images

Magnification. This

telescopes for sale

comes with two eyepieces(K25mm & K6mm) which you can enjoy the magnification from 16X to 66X; one 5X24 finder scope can locate objects faster

Adjustable and stable tripod. Adjustable aluminum tripod in this

reflection telescope

is conducive to balance, max height up to 51 inch, meet your need in any viewing position

Portable Design. Easy to carry and store

telescope

, you can enjoy your funny astronomical journey when go camping, traveling or at home

Perfect telescope for kids. Suitable for meets all the needs of beginners and the kids, this

best telescope

is the perfect gift for birthday, Christmas Day, children's day
Note: The Barlow lens is Not included.
Specifications:
Focal Length: 400mm,
Objective Lens: 70mm
Finder Scope: 5x24,
Eyepiece Diameter: 1.25"
Eyepieces: 2 (K6mm:66X, K25mm:16X),
Diagonal: 45°
Adjustable Aluminum Tripod: Max Height up to 51"
Weight: 3.19Lb,
Overall Size: 33-3/16"L x 29"W x 56"W
Package content:
1x Main Tube,
1x Finder Scope
2x Eyepiece,
1x Aiming Platform
1x Tripod,
1x Manual
Gallery: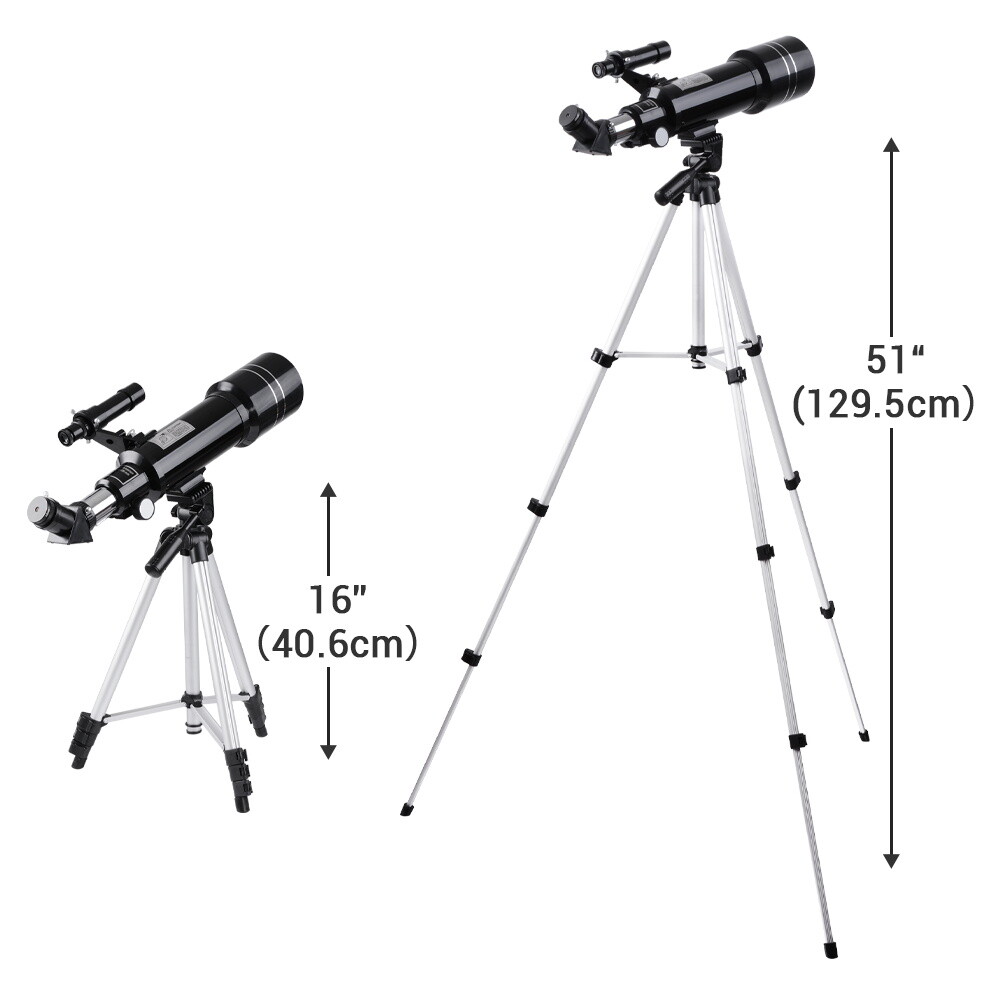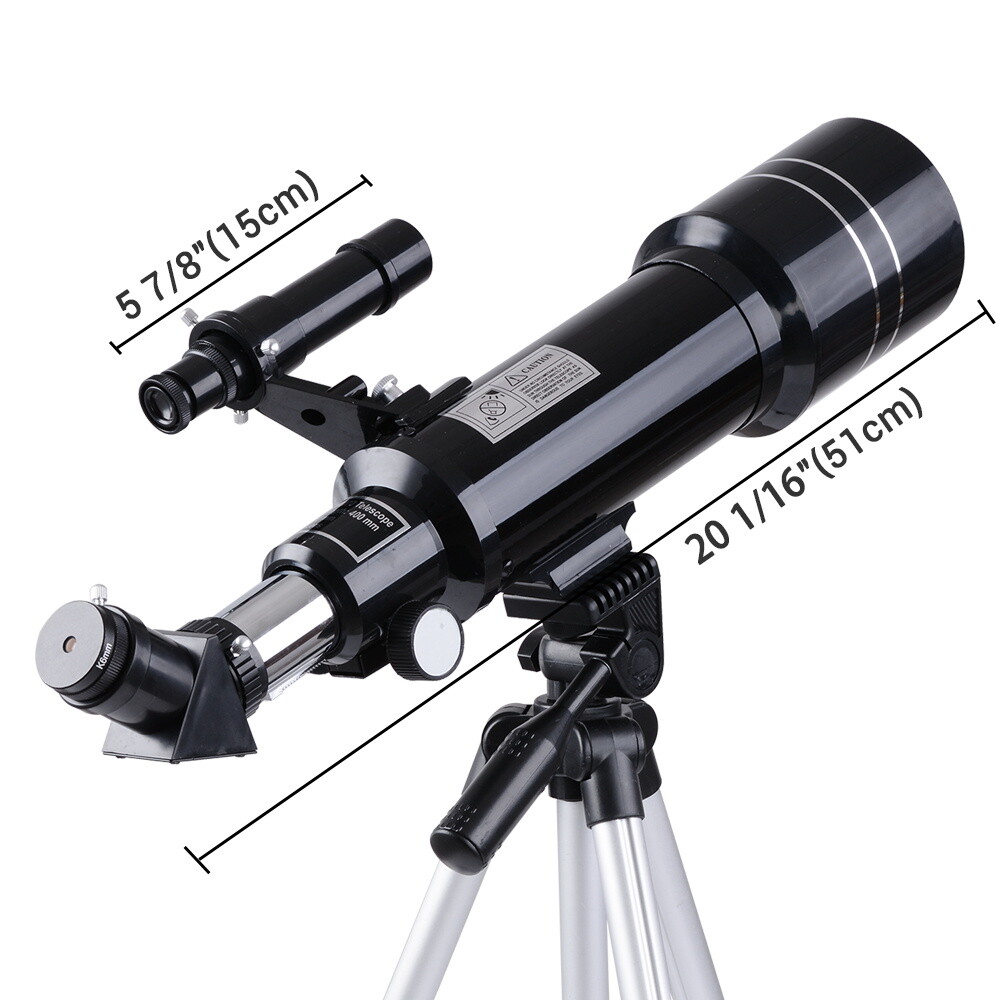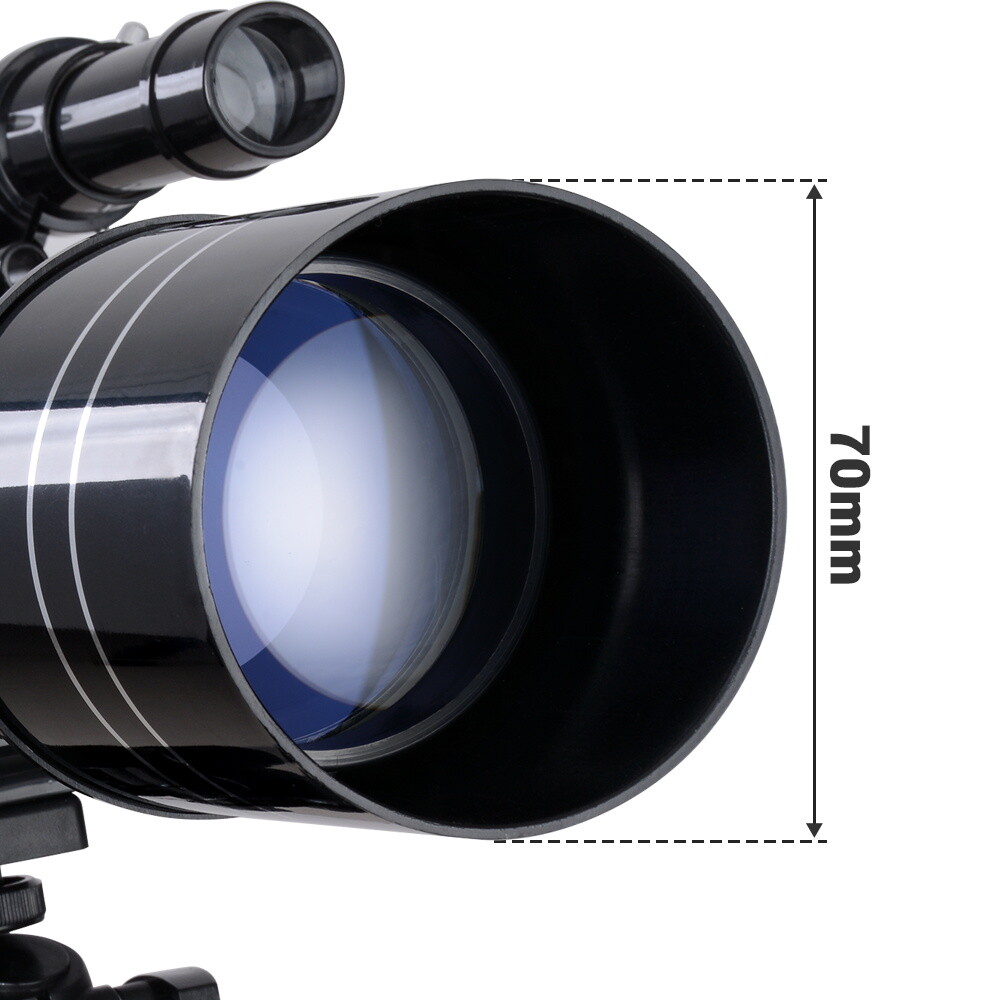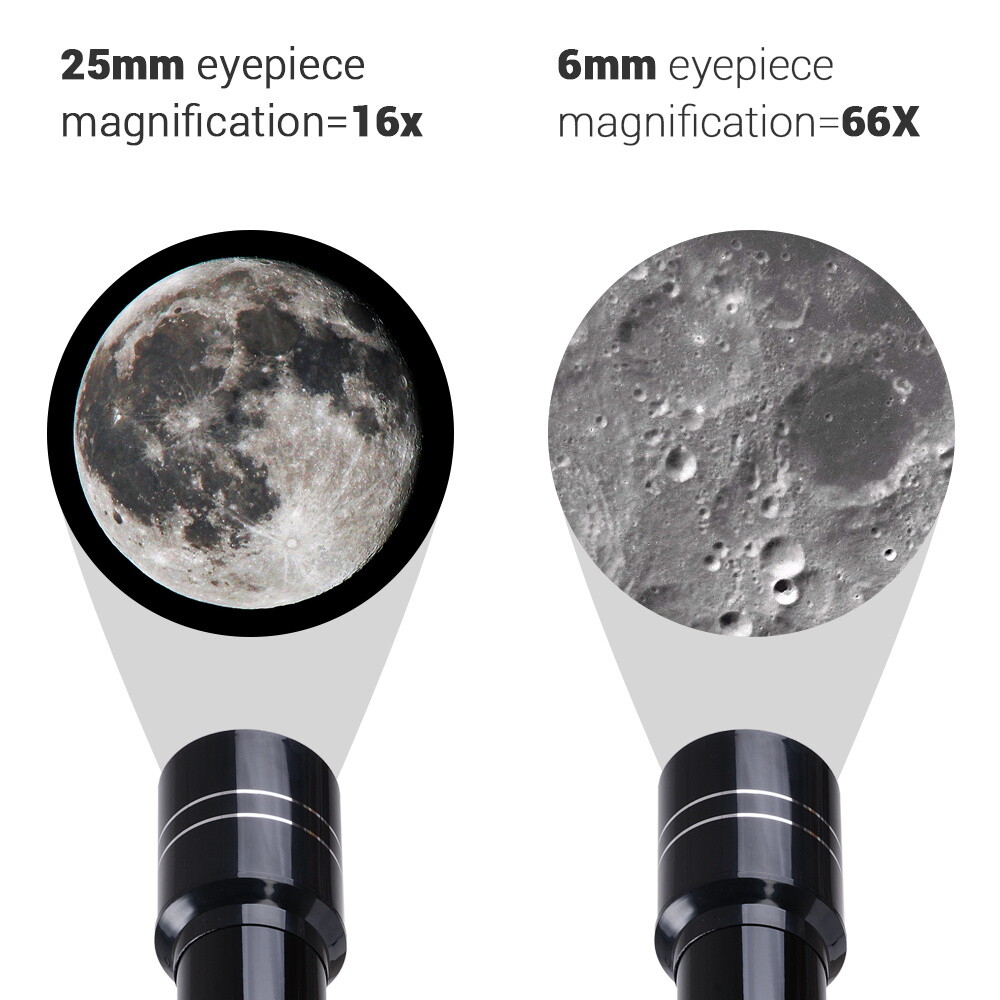 Customer Satisfaction
Return Policy Applicable
Free Shipping, no hidden prices or fees
Secure Payments via Paypal or Credit/Debit Card
Tracking provided for all your orders
Quality Inspection on all products
Found a Better Price? We'll Price Match!
Call (914)-512-8221

 FREE SHIPPING + NO SALES TAX (EXCLUDES NY)
Not Quite Ready to Get Your Product Delivered?
Are you looking to take advantage of a current sale but are not ready to receive your item? Not a problem! All orders from us receive special attention and we can hold items for as long as you need! Call us for more details.