Description
The Table top grill; Japanese Hot Plate for Home Use
People are often familiar with barbecue grills, but are less aware of teppanyaki grills. The teppanyaki table grill is an iron griddle with a flat, solid surface that's used to prepare food in front of an audience. This flat top grill is suitable to have barbecues, cook breakfast, delicious nutritious meals with ease. perfect for travelling as well, for example this flat top gas grill can be used when camping. This best flat top grill is ideal for both meats and vegetables as it browns food on the outside while keeping it moist and cooked on the inside. This best portable grill is unbelievably easy to clean with a quick wipe surface. This best electric grill makes great spin-offs for BBQ parties at home with friends and family.

Don't hesitate to buy it!

Key Features:

Healthier and low-fat eating. This table

top grill

is the just right product to solve your concern. Premium nonstick surface offers you a stick-free cooking experience for meat, vegetables, fish, and fried dishes. It requires little grease on the non-stick surface, thereby producing healthier food. Cleaning can be done easier as well.

Join in cooking together; Spacious 35" by 9" size is great for hosting parties or family meals. Abundant food can be added on it with high efficiency.

Adjustable temperature; Everyone will become a good cook with this electric griddle, as this 

bbq griddle

owns 5 temperature settings by controlling the adjustable thermostat; so that you can choose the most suitable temperature to cook various of food to the best dishes, such as beef, chicken, fish, vegetables, etc.

Insulated handles and non-slip feet; There are 2 handles on each side with insulated cover for convenient moving without heating or burning your hands. Furthermore, this teppanyaki

best indoor grill

is equipped with 4 anti-slip feet, which provides more stability and protects your table from heat meanwhile.

Enjoy delicious bbq food anywhere. Featuring portable design, it is not only great for family cooking, indoor BBQs, dinner parties but also suitable for camping, caravanning and self-catering holidays. The designed detachable power cord of this

flat grill

adds more convenience for you to carry this nonstick griddle easily anywhere in your favor. Slide-out Drip Tray can be removed and cleaned easily.
Specifications:
Size: 24 * 40cm
Gear: 5
Rated voltage: 50
Applicable number: 4-5 people
With or without baking rack: Yes
Baking tray type: Flat baking tray
Features: 360 ° three-dimensional thermal conductivity, 230 ° temperature control
Electric oven power: 801W (inclusive)-1200W (inclusive)

Gallery: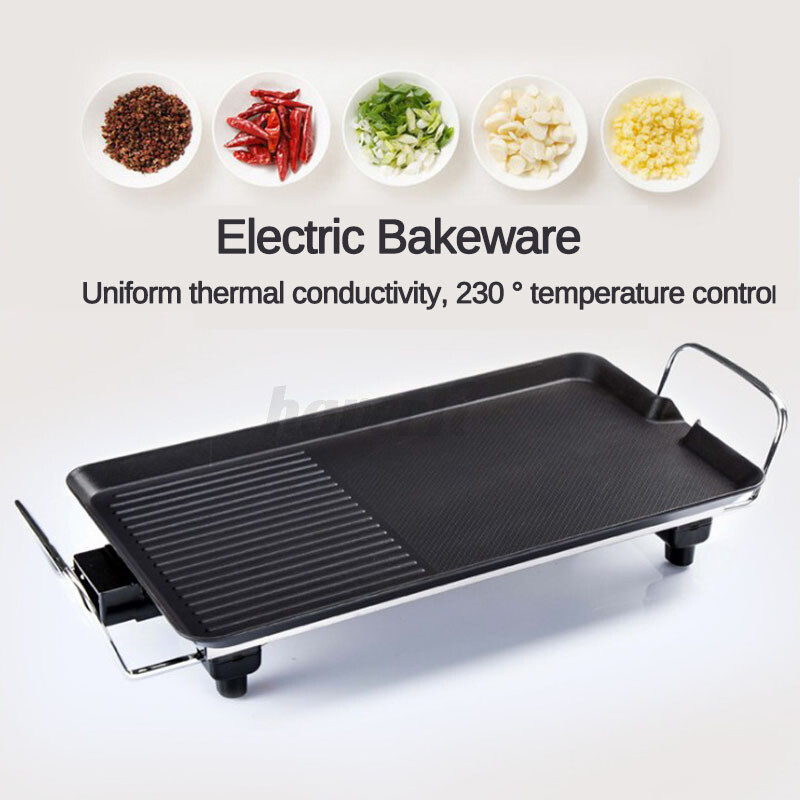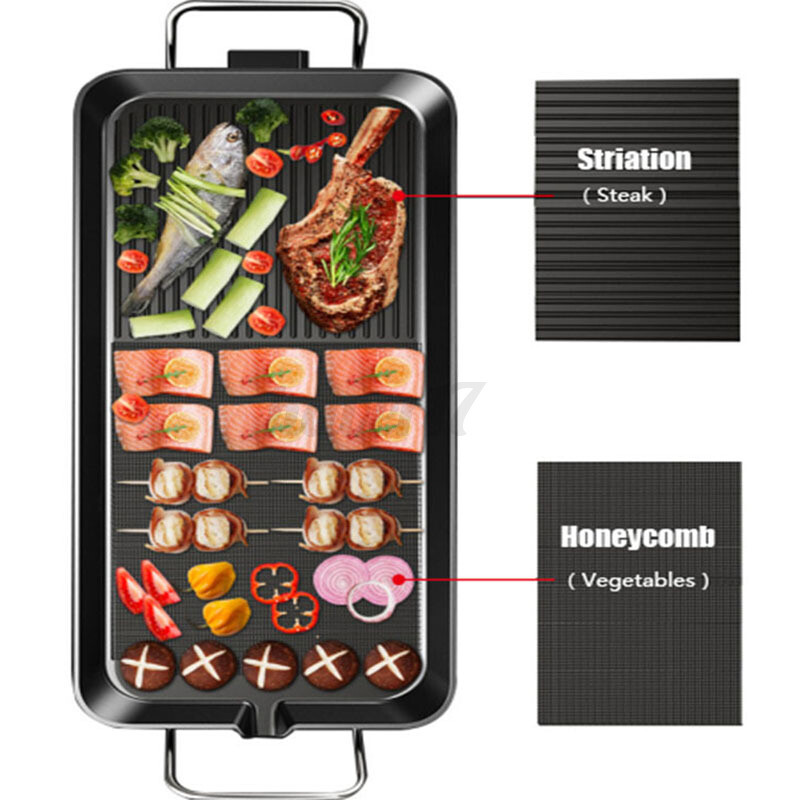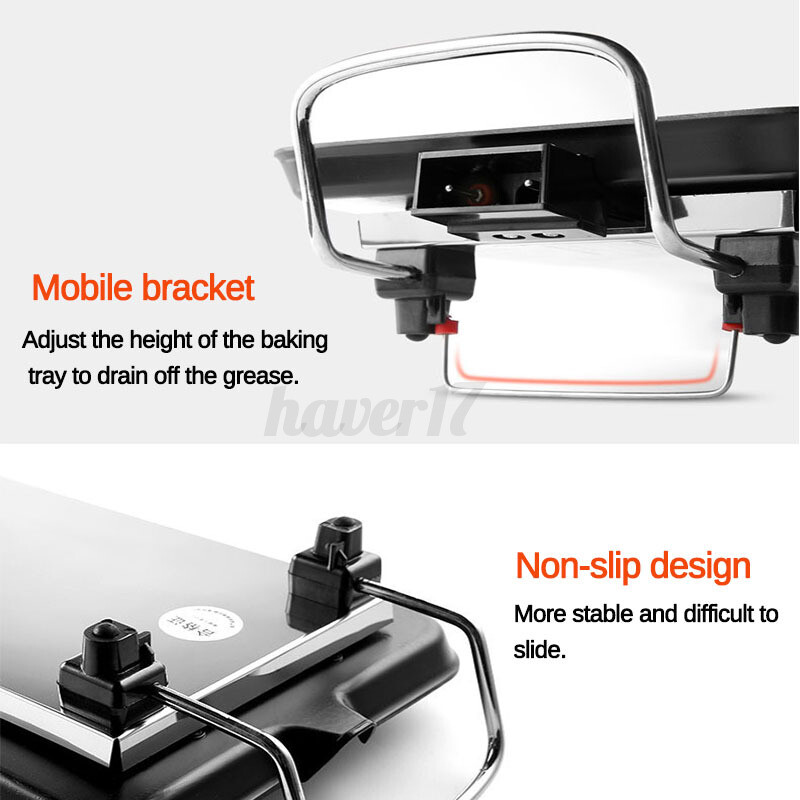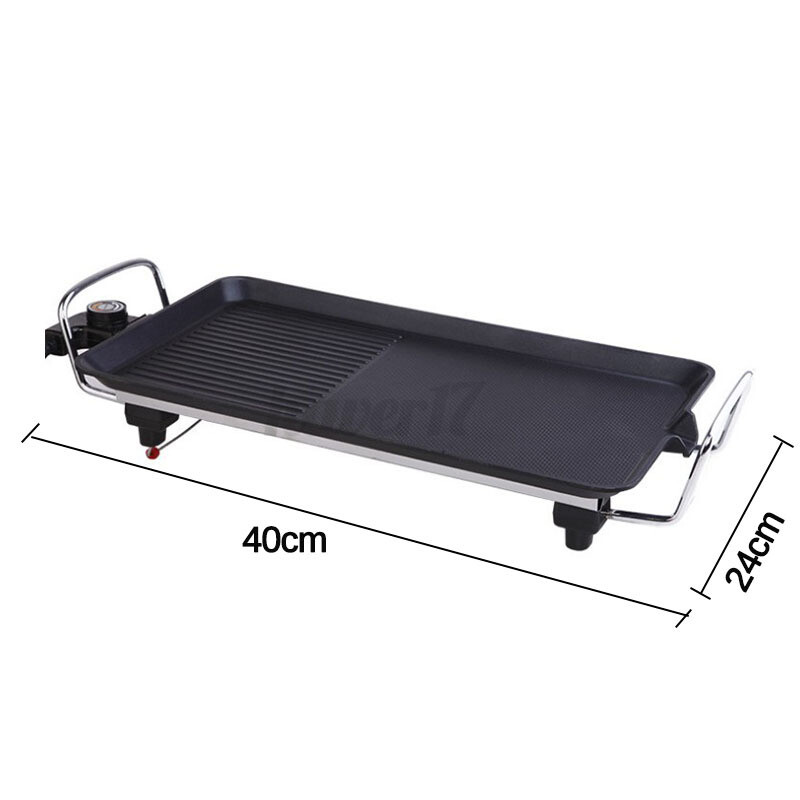 Customer Satisfaction
Return Policy Applicable
Free Shipping, no hidden prices or fees
Secure Payments via Paypal or Credit/Debit Card
Tracking provided for all your orders
Quality Inspection on all products
Found a Better Price? We'll Price Match!
Call (914)-512-8221

 FREE SHIPPING + NO SALES TAX (EXCLUDES NY)
Not Quite Ready to Get Your Product Delivered?
Are you looking to take advantage of a current sale but are not ready to receive your item? Not a problem! All orders from us receive special attention and we can hold items for as long as you need! Call us for more details.